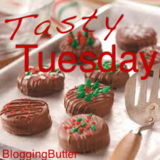 1 can black beans, drained and rinsed
1 can corn, drained
1 can diced tomato and green chili
½ red pepper, diced
½ red onion, diced
Big swirl of olive oil.
1 Tbsp chili powder
1 Tbsp cumin
½ bunch cilantro chopped
Salt and pep
Mix all this up and let is set awhile; serve with Nachos.
I got this recipe from my sister-in-law Nancy who is incredible in the kitchen and usually doesn't let me in her kitchen. This stuff is awesome.