My sister-in-law
Marilyn
passed away unexpectedly almost two years ago now, which caused me to write
this post
on grief, but my point today is that Marilyn had an awesome recipe for Praline Pecans that I'd like to share with you.
Curious and curiouser is that my other sister-in-law Kathy has received several repeat messages from Marilyn's email account since Marilyn died. The message is always the same: the Praline Pecan recipe that Marilyn emailed Kath in October of 2003. Kath received the original email in '03 and never received a duplicate until after Marilyn's 2009 death, the first arriving on the day of their father's burial, during the middle of the graveyard service.....
Got the picture? Kath, at her father's graveyard service, receives an email from her sister who passed away the previous year.
Kath has since received the duplicate email a few more times, all at stressful times when she really needed to hear from her sister. It gives me chills and makes me smile at the same time. We love you, Marilyn.
Ma's Praline Pecans: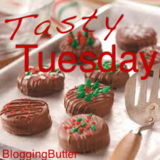 2 egg whites
1 c sugar
1 tsp ground cinammon
4 C (1 lb) pecans
1 Tbsp water
1 tsp Salt
1/2 tsp. ground ginger

Blend egg whites & sugar. (Do not over beat or they come out like meringue)
Add cinnamon, salt, ginger and water; blend.
Add pecans stirring until well coated.
Spray 15x10x1 baking pan with nonstick cooking spray. Spread with pecans and bake
at 250 degrees for 1 1/2 hours. Stir with a spatula every 1/2 hour.
When they come out of the oven, you want to separate the pecans with 2 forks. Let them cool completely (couple of hours) and then store in an airtight container.