Connie's Colossal Crock Pot Black Bean Soup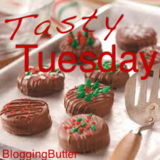 You read that right. This is a Connie Joye original recipe.
Ingredients
·
1 lb. dried black beans (soaked overnight)
·
Two boxes of Swanson's Chicken Broth
·
2 stalks of celery, chopped
·
6 garlic cloves, crushed
·
6 fresh from the garden tomatoes – peeled and chopped into large chucks
·
1 small can tomato paste
·
2 tablespoons chili powder
·
2 teaspoons ground cumin
·
½ teaspoon dried oregano
·
½ teaspoon ground black pepper
·
4 tablespoons balsamic vinegar
·
1 tablespoon salt (more or less, to taste)
·
1 smoked turkey drumstick, ham-hock, or ham bone (for added flavor)
·
1- ½ quarts of water, instead of the chicken broth
·
2 green bell peppers, chopped
·
2 jalapeno peppers, chopped
·
1 (28 ounce) can peeled and diced tomatoes – instead of the fresh tomatoes
·
½ cup uncooked white or brown rice
Soak beans overnight in water to cover. If you don't soak beans overnight: In a large pot over medium heat, place the beans in three times their volume of water. Bring to a boil and let boil ten minutes. Cover, remove from heat and let stand 1 hour. Drain and rinse.