I got a lot of compliments on my ham bone soup this weekend and I'm thinking it could.... just might be... because I used a Honeybaked Ham ham bone. But anyway, you could try it with any ham bone.
2 boxes Swansen chicken broth
1 Honeybaked Ham bone with a few handfuls of meat still on it
5 Tbsp. onion flakes
3 carrots, sliced
3 stalks celery, chopped
1 can red kidney beans, drained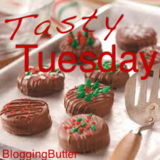 Bring to a boil, turn down low and simmer for 7 hours or so. Make sure all the meat is off the bone, then remove the bone carefully. It might fall into a few pieces, so search carefully to remove it all.
Do not add any salt.
The ham should be salty enough.
Good additions: stewed tomatoes or chunks of potatoes