-
After a must-do sunset dinner on the St. Pete beach at Crabby Bill's, we were ready for
Charann's
the next evening. Well, I was ready; they had never been there.
I went for the spicy boiled peanuts and the philly cheese steak. These things are to die for. My friends agreed.
Eventually, I came home, settled back into my routine and found myself staring a Saturday night college football game in the face. What to serve for our football party? Think... think... You know it -- spicy boiled peanuts.
And here, my friend, in the spirit of generosity I am known for, is my recipe:
Toss 2 20 oz. bags of raw peanuts (in the shell) in a large crock pot.
Cover with water.
Mix in 1/2 c salt.
Mix in one whole entire container (2 oz) of red pepper flakes. I know.... but do it.
Turn crockpot on high.
Cook/simmer/stir occasionally and add water as needed for at least 10 hours.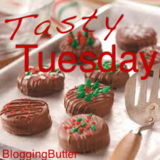 Have your iced sweet tea handy,
you're gonna need it.