Everybody's favorite!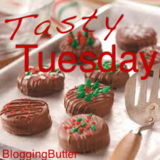 3 c mashed sweet potatoes
1 stick butter
2 eggs
1/3 c milk
3/4 c sugar
1 tsp cinnamon
Mix above and put into greased casserole dish. Mix the following and sprinkle on top:
1/2 c brown sugar
1/2 tsp cinnamon
2 Tbsp. flour
1 stick butter
Bake 400 for 30 minutes or so.
You can freeze ahead of time if you leave off the topping and add it just before baking.