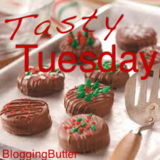 Rene' served this to me and the Bridesmaids on Patti's wedding day.
I loved the taste of it and it was very convenient for a large group.
2 unsliced loaves (1 pound each) Italian Bread
1 pkg (8 oz) cream cheese, softened
1 cup (4 oz.) Shredded Cheddar Cheese
3/4 cup Sliced Green Onions (I didn't use them)
1/4 cup mayo
1 Tb. Worcestershire sauce
1 pound thinly sliced fully cooked ham
1 pound thinly sliced roast beef
12-14 thin slices dill pickle
Cut the bread in half lengthwise. Hollow out top and bottom of loaves, leaving a 1/2 in. shell. combine cheese, onions, mayo, Worcestershire sauce; spread over cut sides of bread (I usually spread on each side). Layer ham and roast beef on bottom and top halves; place pickles on bottom halves.

Gently press halves together. Wrap in plastic wrap and refrigerate for at least 2 hours cut into 1 1/2 in slices.

Yields 12-14 servings.
Rene' usually doubles the recipe for the cheese spread, and gets 1 1/2-2 pounds of meat.